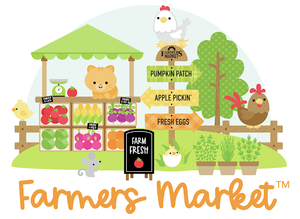 For the subscription you need to purchase before the 15th of the month to receive that months box. If purchased after the 15th you will receive the subsequent months box.
Example:
If purchase after the 15th of March, you'd then receive Aprils box and your next billing date would be May 1st.
if there are boxes left from that month they will be available to purchase as *last chance* outside of the subscription that can be purchased separately, not apart of your subscription price. 
Each month your card will process on the 1st and boxes will begin shipping the 10th of the month. 
Doodle Dash Box contents will have a different theme each month filled with all kinds of Doodlebug goodies PLUS more!
Visit our Facebook & Instagram pages to see examples of past box contents.